Cajun Roosters: "Hell yeah! " (2014)
Hell Yeah! wins first price in Louisiana at the CFMA Awards 2014 for 'Best CD from a non-Louisiana band'. Ceremony in Rayne/Louisiana aug 15th 2014.
Cajun Roosters and Friends: ''songs of death, divorce, drinking and dancing "
Cajun Roosters recorded with Steve Riley, Cedric Watson, Corey Ledet, Dwayne Dopsie, Lafayette Rhythm Devils, Sarah Savoy and Yvette Landry
---
Cajun Roosters: "okra and a pepper "
---
Cajun Roosters: "Double Shot "
Cajun Roosters CD 'Double Shot' wins CFMA Award 'Le Prix dehors de nous' 2009
BLUESNEWS-CD REVIEW
click thumbnail to view: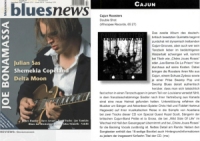 ---
Cajun Roosters 3 : "from the swamps and bayous of Louisiana"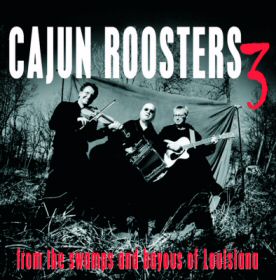 Infos, Lyrics and MP3-Download here - order here
Cajun Roosters CD 'from the swamps and bayous of Louisiana' wins CFMA Award 'Le Prix dehors de nous' 2009
---
The first Cajun Roosters CD: crank it up

Infos, MP3-Download, Photos and Lyrics here - order here
Download Little Lovin' und Indien sur le chicot at mp3.de

Cajun Roosters CD 'crank it up' wins CFMA Award 'Le Prix dehors de nous' 2007